Vegetation
The composition of the boreal forest varies greatly throughout its circumpolar range in response to differences in both current environment and histories. The primary species include broad- leafed deciduous trees, needle-leafed evergreens, and needle- leafed deciduous trees. In Alaska, the predominant conifers are white (Picea glauca) and black spruce (P. mariana).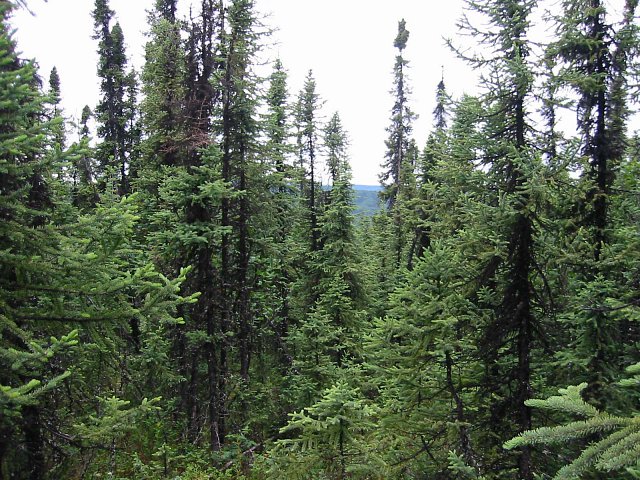 Credit: Teresa Hollingsworth
Larch (Larix laricina) tends to be found in local populations, and pine is absent in interior Alaska, although it is a prominent component of the boreal forest to the east in Yukon and Northwest Territories of Canada. Important deciduous trees are aspen (Populus tremuloides), poplar (P. balsamifera), and birch (Betula neoalaskana).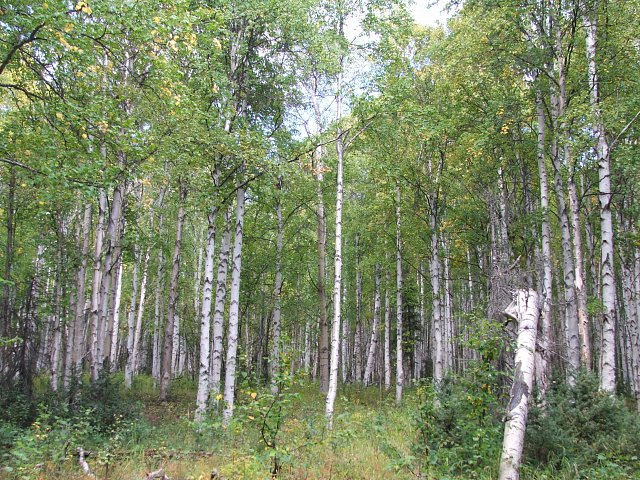 Credit: Jeremy Jones
Important shrubs include alders and willows.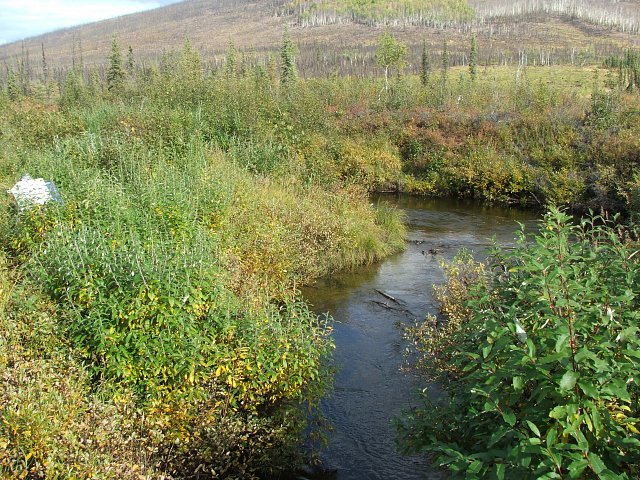 Credit: Jeremy Jones
The boreal forest has fewer vascular plant species than any other forested biome, but a rich flora of mosses and lichens, and share most of this diversity with arctic tundra to the north.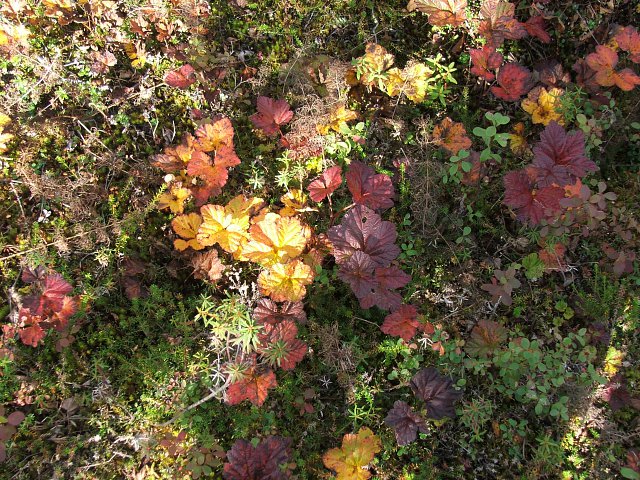 Credit: Teresa Hollingsworth
Much of Alaska and the rest of Beringia were unglaciated, when most of the northern hemisphere was covered by Pleistocene ice sheets. This allowed the flora of Alaska to persist in the Beringian refugiam throughout the Ice Ages, whereas the flora and vegetation elsewhere in North America and Eurasia are entirely post-glacial. However, at the end of the last glacial maximum, the area occupied today by boreal forest was a treeless landscape that also lacked the common tall shrubs of today. Although forests have occupied interior Alaska for only 13,000 years, their floristic composition and patterns of distribution have remained relatively stable for the past 5,000 years. At the present northern limit of forests, harsh environmental conditions have prevented migration of new species from the south. The Bering Sea isolated interior Alaska from a taxonomically distinct flora in Eurasia and mountains to the north and south restricted the potential for latitudinal shifts in species in response to millennial-scale variations in climate. The stability of the Alaskan vegetation mosaic for the last 5,000 years contrasts with the substantial vegetation movements that have occurred in the eastern Canadian boreal forest.